Enjoy the Lush, Green Lawn You've Always Wanted
Get a manicured lawn and creative landscaping details that will make your neighbors jealous, without spending your valuable time on yard work.
OUR PROMISE TO YOU:
Breathtaking Landscaping and eye-catching lawns take time and expertise that most homeowners don't have. We get it. And that's why we're here to help. Our landscaping and lawn care professionals handle everything from landscape design and installation of new sod to weekly lawn care and maintenance.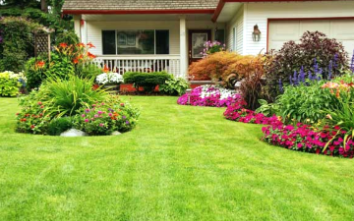 You can count on us to keep your property looking its best to put your mind at ease, boost curb appeal and make you puff up with pride each time you pull into the driveway.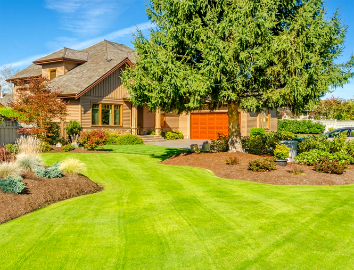 Give us a call for a
​free estimate
757-888-LAWN (5296)
FINANCING AVAILABLE - Interest Rates as Low as 0%!
OUR SODS
We Install the 3 Types of Sod that
Thrive in Hampton Roads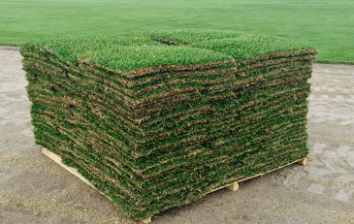 Tiff Way Bermuda
A perennial, warm season grass that requires sun 50% to 75% of the time. Grows most actively in late Spring through hot Summer months. Sensitive to cold temperatures. Does not take a lot of watering, and grows very quickly. this is a good choice if you do not have a sprinkler system. Durable for dogs and active families as it repairs itself. Available throughout the year.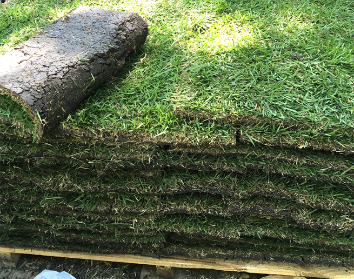 Zoysia
Provides homeowners with a lush, green lawn that doesn't require a lot of care or water. This easy care lawn grows best in sun or some shade. It is tolerant of insects and weeds. This is a lush, comfortable, "bare foot" grass. Good in non-irrigated yards. Available in our area from June to September.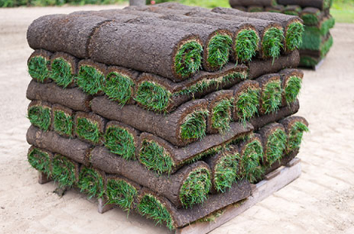 Fescue


A cool-season option with good heat tolerance that grows well in our climate. Fescue requires fungicide and fertilizer treatments. It's deep green color is highly desirable. It requires a lot of water so your yard needs to be irrigated to maintain fescue.
FINANCING AVAILABLE - Interest Rates as Low as 0%!
CLICK HERE TO GET A FREE QUOTE
Give Your Lawn an HGTV Makeover!
Our Installation Process...
Remove existing weeds or grasses

Check/mark sprinkler system with flags

Power rake area to loosen soil

Begin grading and leveling

Add topsoil mix where needed to level area of fill in low spots

Apply granulated insecticide

Begin properly laying sod so lines will not be noticeable

Make cuttings and adjustments to fit sod

Roll area with a lawn roller filled with water
Our After Care Process...
If you engage Extra Mile Lawn Care to maintain your yard, here is how we treat new sod installations.
Water each section of new sod for at least 30 minutes every day for two weeks (if you have an automated sprinkler system we will set this for you)

Do not walk on newly installed sod when it is wet

Fertilizer should be applied two weeks after installation using a "Starter Fertilizer"

Depending on the grass rate of growth, the first mowing can be 4 weeks after installation. Mower should be set as high as possible for the first few cuttings.
WANT TO 'DO IT YOURSELF?'
Here's Our Simple 3-Step Process:
1. Measure Your Yard 2. Choose Your Sod Type 3. We'll Deliver to Your Home
Call 757-888-LAWN (5296)
Extra Mile has extensive experience solving water draining problems, including?
**Drain Tile (French Drain Systems)
**Underground drainage systems for gutters
**Installing underground drainage systems for sump pumps
**Grading (Swales or Bio-swales)
**Installing water permable pavers


Our Drain Installation Process:
Step 1: Assessment. Every drain system begins with an evaluation of your property, analysis of the drainage problems, and a proposed solution. Property owners can take this time to ask questions, learn about the process, and make special requests.
Step 2: Excavation (as required). Depending on the solution, we may dig a trench or hole.
Step 3: Installation. This might involve perforated pipe for a French Drain, a catchment basin, or other solution.
Step 4: Backfilling. We will cover the pipe and drainage system with gravel or sod, returning your yard to its previous condition.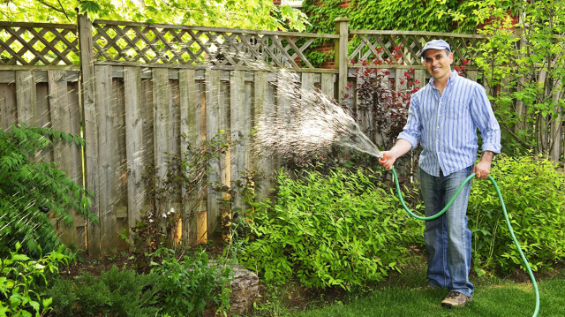 Landscaping Design & Installation
Let us take your yard from stunted to stunning.
Our professional landscape artists work side-by-side with you to turn your vision into a creative landscape design and bring it to life.
We'll prepare a detailed drawing of your future landscape complete with plant locations and hardscape features.
Work with us to design beautiful and functional landscapes for your home or business. Our experienced team will install it quickly and affordably.
Design The Yard Of Your Dreams:
757-888-LAWN (5296)
Hardscaping & Stone Work
We love green! But well-designed hardscapes (in natural stone or pavers) add both personality and functionality to your outdoor spaces.

Make your outdoor space your focal point for entertaining, dining and more with walkways, patios, outdoor fireplaces and integrated barbecue grills.

We can also use retaining walls and grading to tame the challenging parts of your landscape and create more sculpted, usable outdoor space.
Listen To What Our Customers Say…
Because It's Our Customers That Matter Most.
Best experience ever!
"...installed a gorgeous stone path and have mulched and bordered and done my weekly maintenance. I love to come home to see the finished product every day."

Professional & Thorough.
"They have great ideas and get the job done quickly and efficiently. They have aerated, seeded, mulched, planted bushes, and did the stone fencing around the front of my house."

An Amazing Job!
"Satisfied does not express how I feel about the job. I am ecstatic! Extra Mile Lawn Care has far exceeded my expectations! My backyard is a private Botanical Garden thanks to Extra Mile Lawn Care."

Contact Us Today For FREE QUOTE
Read Some Persistent Lawncare Myths: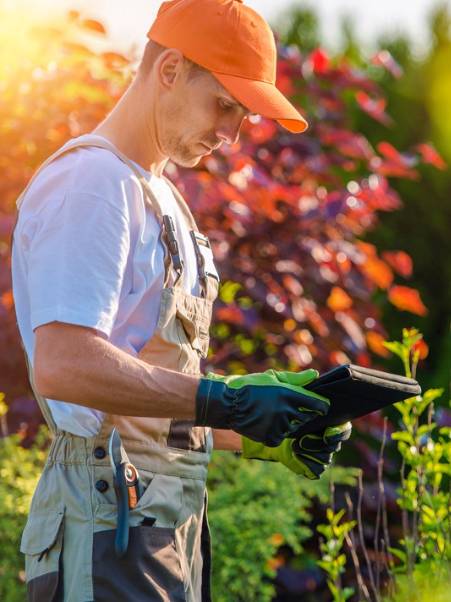 "If I cut my grass short, then I won't need to do it as often."
Cutting grass too short actually harms the grass and allows weeds to flourish. It's a shock to the system of the plant and risks exposing the roots to damaging amounts of sunlight. The correct length varies by grass type, so do some research (or call us). Please don't just set your mower on the lowest setting and get to work. You'll regret it!
"I don't need professional lawncare."
​
Some landscaping jobs (especially maintenance) can certainly be done by a non-professional. But do you have the time and knowledge to do it well? Superior landscaping can increase the value of your home by as much as 10-15%, so it's important to get it right.
"Trees don't add any value besides appearance"
​
Trees are a great addition to any landscaping project but it's not just about looks. Trees have a significant cooling effect on your yard and your home. That means that they look great and save you money.
WHO WE ARE
Reliable Full-Service Lawncare In Hampton Roads

We're the professionals behind many of the best residential and commercial landscaping projects in Hampton Roads over the past 9 years. In the process, we've improved people's lives, inspired their workforce and increased the property value of hundreds of homes and businesses in our community.
We want to do the same for you! Your job will never be too large or too small for us. Whether we're reshaping and redesigning your entire property or trimming your lawn with care and precision, we pay attention to every last detail.

Our mission is always to help you get the more enjoyment and value out of your outdoor space while saving you precious time and money. Call us for a free quote and find out for yourself.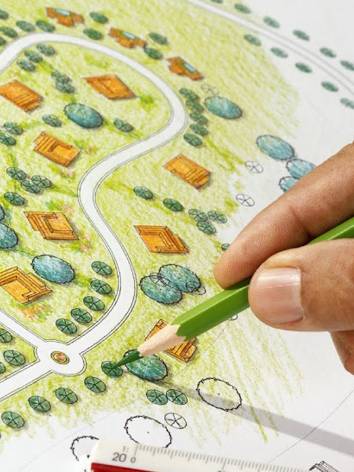 Hear What Customers Like You Are Saying About Us: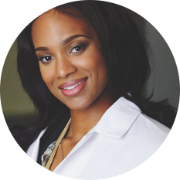 Courtney C.
Wonderful customer service and easy to communicate with. I highly recommend them!

Call Us Now For A Free Quote 757-888-LAWN (5296)
Frequently Asked Questions
Why should I aerate my lawn?
Aeration helps remove excess thatch, which is a buildup of dead grass that can harbor insects and disease. Aeration also helps roots to grow more deeply and allows water and nutrients a direct path to the root zone.
What's the benefit of a sprinkler system?
When you water by hand you usually do it a random and not on a regular schedule. So a timed sprinkler system will generally use less water and allow you to customize your watering program based on factors like sun exposure. Plus, it lets you live your life freely, without worrying about getting home from vacation early to water the lawn.
When is the best time to re-sod?
While new sod can be installed almost anytime of year, it is best to avoid the hottest part of the Summer. The cooler temperatures of the Spring and Fall will enable the new roots to take hold in the soil and the grass to grow during the initial weeks after install.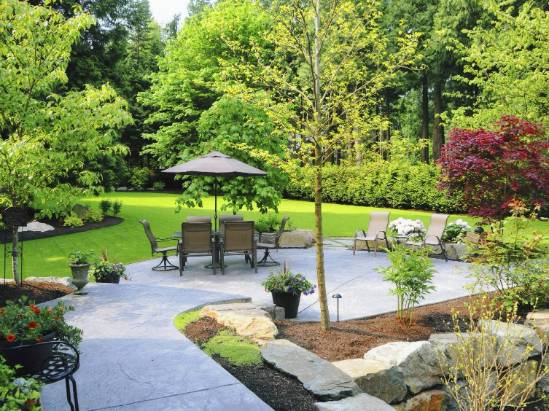 Making Your Neighbors

Jealous Since 2011
How Can We Help You?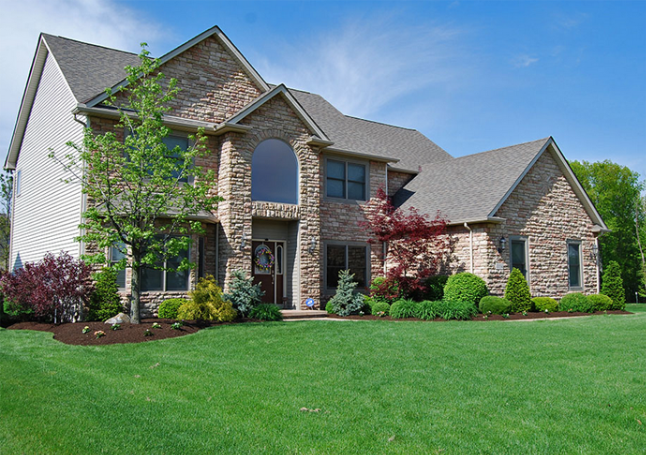 Office Hours:
Monday 7:30AM-5PM
Tuesday 7:30AM-5PM
Wednesday 7:30AM-5PM
Thursday 7:30AM-5PM
Friday 7:30AM-5PM
Saturday 7:30AM-5PM
Sunday Closed
OR CALL US NOW AT 757-888-LAWN